Kia Optima Maintenance Schedule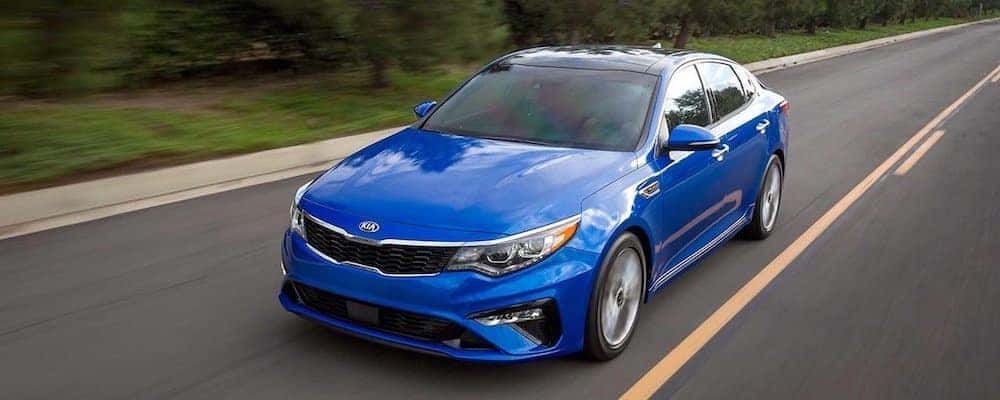 If you're going to enjoy your daily drives for years to come, you'll need to keep up with the Kia Optima maintenance schedule. Your local Kia service center wants to maximize the value of the car you rely on every day, so we've put together a basic guide to your vehicle's recurring needs.
The exact requirements of your Kia maintenance schedule may vary between model years, so it's always a good idea to check your owner's manual for details. Have any questions? Contact our service center today!
Kia Maintenance Intervals
In general, your Kia Optima maintenance schedule will call for you to schedule service once every 7,500 miles. Your basic 7,500-mile service appointment will include an oil change and tire rotation, as well as an inspection of key components. These inspections always cover the brakes, belts, and hoses, and additional components are inspected as you run up the mileage on your vehicle.
Here, we've listed the most important recurring part replacements on your Kia Optima maintenance schedule:
Every 7,500 Miles: Oil change and tire rotation
Every 15,000 Miles: Replace cabin air filter
Every 25,000 Miles: Flush and replace coolant
Every 30,000 Miles: Replace air filter
Every 105,000 Miles: Replace spark plugs
Inspections and Additional Kia Maintenance
As noted above, every service visit includes a variety of inspections. Depending on how you drive, where you drive, and what conditions you've faced, additional components may need to be replaced at any interval. Here, we've listed a few of the components that we'll eventually replace as part of your Kia Optima maintenance schedule:
Brake pads / rotors
Shock absorbers
Engine parts
Alternator
Drive belt
Tires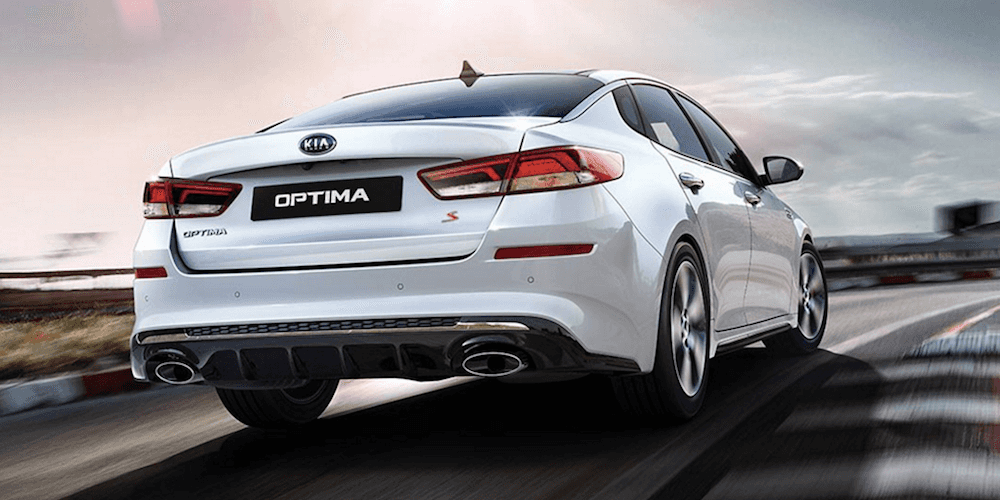 When to Schedule Kia Service
Even if you always remember to schedule service when you pass 7,500 miles, you'll still need to be wary of any potential issues. Although we'll catch major problems during your regular visits, you can never be exactly sure when something's going to go wrong.
Have you heard any strange noises, or noticed any unusual rattling or shaking behind the wheel? Maybe you've noticed some fluid pooling beneath your vehicle while you're parked. The longer you ignore any issues, the greater the risk of potential problems down the road. Yes, the Kia Optima safety ratings prove that this is a top-notch car. However, in the long run, it always pays to be proactive.
For "Kia Service Near Me," Choose Suntrup Kia South!
You could spend all day searching for "Kia service near me," but you'll never find a St. Louis service team with more to offer than our own! Our trained and certified technicians carry out all repairs with genuine OEM parts, and we offer a wide range of rotating service specials. Schedule your service today!
Auto Service Coupons
Free 1-Day Rental Vehicle
FREE
Valid with any repair or service of $300 or more. One day only. Applies to same day service. Subject to availability.
Restrictions may apply. Must present coupon at time of service write-up. May not be combined with other coupons or discounts. May not be used on previous purchases. See dealer for details.
Suntrup Kia South
6263 S Lindbergh Blvd, St. Louis, MO
Service: 314-487-4004
Free 1-Day Rental Vehicle
FREE
Expires:
Valid with any repair or service of $300 or more. One day only. Applies to same day service. Subject to availability.
Suntrup Kia South
6263 S Lindbergh Blvd, St. Louis, MO
Service: 314-487-4004
Tire Special
Expires:
More on the Kia Optima
If you're in the market for an affordable car with reliable performance, then you've probably narrowed your list down to Kia vs. Honda. These two brands are well-known for quality and innovation, but which lineup offers the best deal for the modern driver near Oakville? Today we will compare popular models from each brand to…

The new Kia Optima is a family-favorite among Oakville sedan drivers, thanks to the Kia Optima interior. Whether you opt for the base configuration or choose to upgrade to a higher trim level, the comfort, style, and connectivity features will enhance your Mehlville commutes. Learn more about the Kia Optima interior features, including the Kia…

When browsing the market for a new vehicle, one of the most important things to consider is a vehicle's safety ratings. If you want an affordable, reliable, and safe ride, a new 2020 Kia Optima is a great option. The Kia Optima safety rating will offer you peace of mind as you make your way…