When shopping the St Louis and Jefferson County area for your next Kia sedan, crossover, or SUV, you may be wondering to yourself: "Should I buy or lease?" The decision will ultimately be what you feel most comfortable with and what fits best with your finances, but it's important to understand the benefits of each option. Learn more about the difference between opting for a lease vs. buying a vehicle from the experts at Suntrup Kia South.
Benefits of Buying
The main overarching benefit of buying your Kia outright is that it enables you to drive it however you please, customize it with all the features you want, and resell it whenever and however you seem fit. But that's not all! These are just some of the reasons why buying your next car might be the right move for you and your finances:
No Mileage Restrictions: If you're driving your vehicle inside and out of town frequently, you may want to consider buying. Without the mileage limits you get on a leased vehicle, you're free to drive as much as you want.
Total Ownership: Buying a vehicle means it's yours completely. This means you are free to do with the vehicle what you please. There are no restrictions on how it's modified, decorated, etc.
Customization: Want to make your new vehicle stand out among the crowd? Buying rather than leasing allows you to make cosmetic and mechanical changes as you see fit. Create the car of your dreams without restriction.
Ability to Sell: Since you're not locked into a lease agreement, you can opt to sell your vehicle whenever you choose.
Financing Options: The car financing process is more straightforward than leasing, and generally open to those without perfect or great credit scores. When buying, you can also refinance your loan to lower your interest rate and monthly payments. It may even be easier to change your car loan due date in a pinch.
Less Cost Over Time: Though buying a new car is more expensive in the initial period, it is less troublesome in terms of cost over time as you work toward paying off your loan. With total ownership, the vehicle becomes less expensive to own the longer you have it.
Benefits of Leasing
Opting for a lease can also be another great option with some amazing perks. Leasing not only lets you save more thanks to lower payments, but if you're a driver that likes variety, then you'll be enamored knowing that you can enjoy the latest models that Kia has to offer every few years when you renew your lease. Check out some more benefits of leasing your next vehicle:
Lower Payments: Whether it's monthly payments or down payments, when you lease a vehicle, those costs will be much lower than buying.
Lower Sales Tax: In most states, leasing a vehicle drastically lowers sales tax. In some areas, you only have to pay tax on the amount you put forth in the down payment and for the monthly payments.
Trade-Ins: When your lease agreement is over, the process of getting your next leased vehicle is simple. Head to Suntrup Kia South, pay any remaining fees, and drive away in your next vehicle of choice.
Great Coverage: Warranty coverage and maintenance is a breeze when leasing, as any issue that pops up under your warranty — as long as you don't go over the mileage limit — is covered.
Options: Leasing allows you to stay in the newest models with the most up-to-date tech every time you lease a new vehicle. You'll have tons of options and will be able to find the perfect model with the best features for you. Plus, you can even lease used cars.
High Approval Rate: While you may be denied for a car loan, it is much easier to get approved for a lease, as even those with poor or no credit can be approved.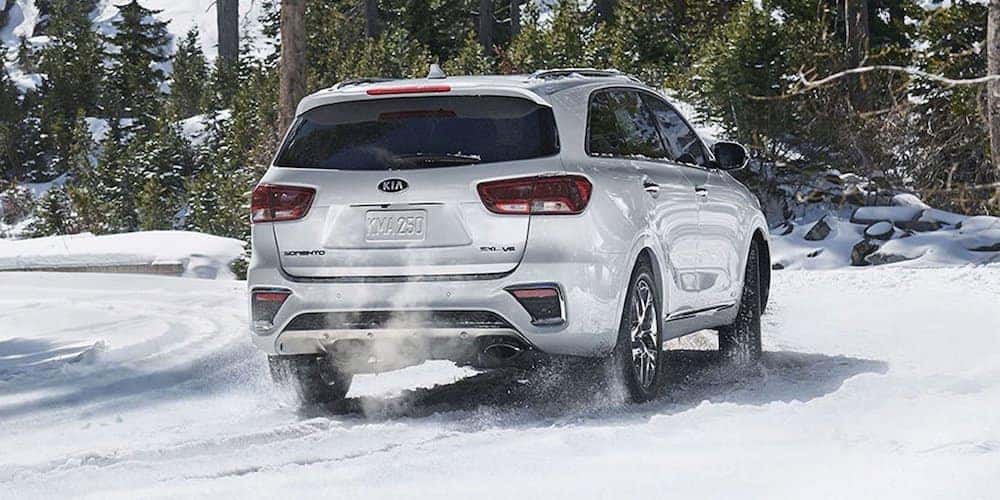 Visit the Finance Center at Suntrup Kia South
Now that you know more about how getting a lease vs. buying a car compares and how each can benefit you, check out our similar guides like what coverage is available under the Kia warranty, as well as additional car buying tips. Browse our inventory of new, used, and certified pre-owned vehicles for sale, or our lease deals for the Kia Sportage, Optima, and Sorento. Contact us today to get the car financing or leasing process started, or to schedule a test drive near Oakville and St Charles!