How to Refinance a Car Loan

Looking for ways to save on your monthly bills? If so, lowering your auto loan interest rate is a great way to save! But, how do you refinance a car loan? Find the best way to refinance an auto loan and more with our seasoned finance professionals. You can cruise through St Louis in more affordable style when you learn how to refinance a car loan today!
---
How Do You Refinance a Car Loan?
Wondering what to know when refinancing your car? First, you will need to confirm what you are paying each month. Review your financial statements or contact your lender to make sure you understand your current obligations. Once you have that information solidified, follow these steps:
Check Your Credit Score: If you have maintained strong financial habits since you purchased your vehicle, there is a good chance your credit score has improved. In this case, refinancing may be easier and more beneficial.
Start Applying: Shop around for the best automotive refinance agreement. You will want to make sure to submit all of your applications within a two-week window to mitigate damage to your credit score.
Evaluate Offers: Take time to evaluate each offer to make sure any new plan will help you reach the payment you intended. You can use our monthly payment calculator to quickly compare offers.
Decide Loan Term: Determine what type of loan agreement you can afford to take on. A shorter-term loan will require larger monthly payments, but less will be paid on interest. Conversely, a longer-term loan can be more affordable month-to-month, but will lead to higher interest payments.
The best way to refinance an auto loan is often dependent on individual circumstances, so be sure to work directly with our team to set up the plan that works best for you.
---
What to Know When Refinancing Your Car
There are a few important notes to keep in mind when discerning if refinancing your auto loan is appropriate:
Fees: If your original agreement includes any fees for paying off the balance early, refinancing your loan may not be cost-effective.
Underwater Finances: If you currently owe more than what your vehicle is worth, it can be hard to gain approval for auto refinancing.
Older Vehicles: If you own an older model that has suffered major depreciation, most lenders will not refinance.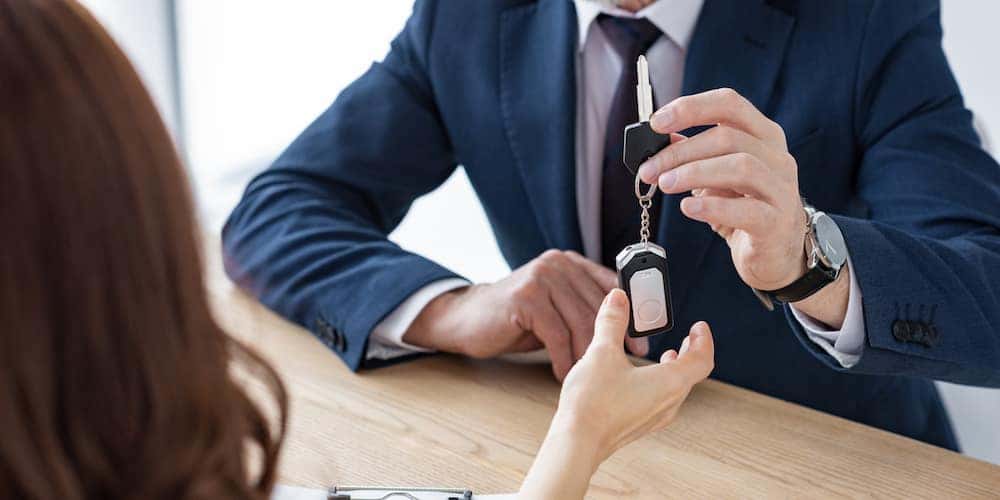 Learn More Finance Tips With Suntrup Kia South
Our finance team is here to help you learn how to refinance a car loan so you can secure a favorable deal. Along with learning what to know when refinancing your car, our team offers up an array of car buying tips to help you shop and save like a pro. Discover the answer to "how do you refinance a car loan," and more when you turn to our experienced team in St. Louis. Contact us if you have any lingering questions on the best way to refinance an auto loan today. Looking to score a loan with poor credit? Learn how with Suntrup Kia South.
---
Explore Our Models
The latest Kia Sportage SUV has improved on every aspect of the previous model, including fuel economy. The 2023 Kia Sportage gas mileage ratings allow you to get up to an EPA-estimated 32 mpg on the St Louis highways, but that's not all this vehicle can do. Take a look at the efficient features of…

With the latest model now available, many St Louis drivers are probably wondering what the new Kia Sportage will look like. The exterior design doesn't stray too far from the previous model year, but you can rest assured that there are plenty of colors to choose from that allow you to customize the Kia Sportage…

The selection of Kia K5 colors for the 2022 model year are gorgeous. Did you know there are eight Kia K5 exterior colors as well as eight Kia K5 interior colors to choose from? That's enough choices to ensure that this automobile would look great in any St. Louis driveway. So, what colors does the Kia…