Does car AC use gas? It may not be obvious to some Oakville drivers, but your car's air conditioning system does, in fact, use gas just like many of the other features. Your AC draws power from the alternator, which in turn is powered by the engine. Fuel will be used to power this process. However, in some situations using your AC can actually be the most efficient. Learn more about your car's air conditioning system below and contact our service department to maintain your smooth Mehlville commute.
---
How Car AC Works
So, how does car AC use gas? All car air conditioning systems run on a high-pressure gas called refrigerant. Regardless of your car's make, you will find these components in your AC system:
Compressor — compresses the refrigerant into a fluid, allowing the refrigerant to flow through the line to the condenser.
Condenser — removes the heat from the refrigerant and pushes it along to the expansion valve or orifice tube.
Expansion valve or orifice tube — returns the refrigerant to its original gaseous state and moves it to the receiver/drier or accumulator.
Receiver/drier or accumulator — removes moisture from the refrigerant and transfers it to the evaporator.
Evaporator — pulls heat from the air passing through its core and transfers it into the refrigerant, resulting in cold air flowing beyond the evaporator.
---
Can Using Car AC Be Fuel-Efficient?
Based on recommendations from the EPA, using your AC while driving at highway speeds is more fuel-efficient than leaving the windows down. While it can be refreshing to roll down the windows while cruising through Fenton, it also creates more drag. When this happens, your engine has to work harder and burns more fuel to maintain higher speeds. So if you are looking to maximize your fuel economy, using your AC while on the highway will not be wasteful.
Other Ways to Improve Fuel Economy
Along with keeping the windows up on the highway, there are a ton of ways to improve your fuel economy. Check out our
service tips
to keep your vehicle running smoothly and these suggestions for efficiency:
Brake gradually
Make sure your car's tires are properly inflated and aligned
Don't idle for more than 30 seconds
Pack light
Use sun reflectors if you're parking in a sunny spot
Don't use cheap engine oil
Reduce your speed and drive in a higher gear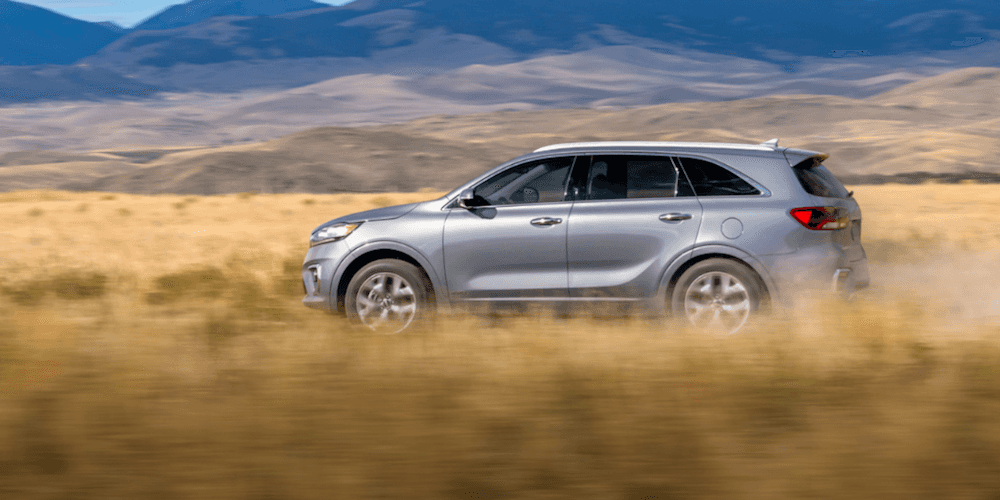 ---
Get AC Service Suntrup Kia South!
Still have lingering questions about your car's AC system? Think your air conditioning may need service? Contact us today! Our expert technicians can handle any AC issues to keep you comfortable on every drive. We offer service specials year-round to help you stick to your budget. Visit us in St. Louis for all of your car care needs today!
---
Kia Service Coupons
Valid with any repair or service of $300 or more. One day only. Applies to same day service. Subject to availability.
Restrictions may apply. Must present coupon at time of service write-up. May not be combined with other coupons or discounts. May not be used on previous purchases. See dealer for details.
Suntrup Kia South
6263 S Lindbergh Blvd, St. Louis, MO
Service: 314-487-4004
Free 1-Day Rental Vehicle
FREE
Expires:
Valid with any repair or service of $300 or more. One day only. Applies to same day service. Subject to availability.
Suntrup Kia South
6263 S Lindbergh Blvd, St. Louis, MO
Service: 314-487-4004
Tire Special
Expires:
---
Explore Our Models
The Kia Sportage SUV has enjoyed a long reputation for quality and reliability in Oakville, which includes sky-high Kia safety ratings. So, how does the 2022 Kia Sportage safety rating compare? While the official 2022 IIHS and NHTSA safety ratings have yet to be released, the newest Sportage shares the same top-notch technology and protective…

The 2022 Kia Stinger is built to impress. Offering two turbocharged engine options and plenty of muscle, the new Kia Stinger rivals even the most expensive competitors. When it comes to style, the Kia Stinger delivers attention-grabbing hues and subtle tones to match your personal aesthetic. When you're ready to upgrade your commute from Oakville…

Are you on the hunt for an SUV that offers refined amenities, efficient specs, and plenty of style? In the new Kia Sportage, you can have all that and more! Along with the aforementioned benefits, opting for this SUV allows you to take advantage of the formidable Kia Sportage towing capabilities. Whether you need to…