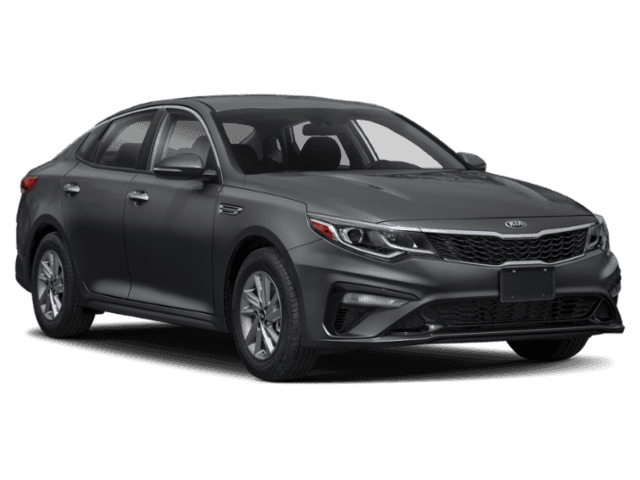 2020 Kia Optima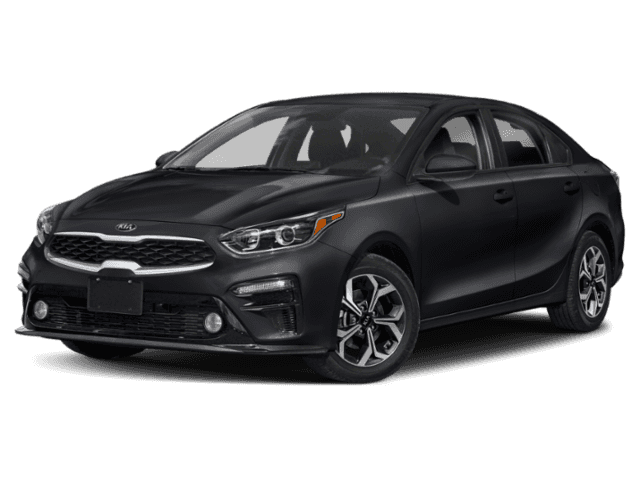 2020 Kia Forte
2020 Kia Optima vs. 2020 Kia Forte
The reliable Kia lineup offers a range of exceptional options in every class. Nowhere is this more apparent than the sedan selection near Oakville. A favorite Kia sedan comparison is the 2020 Kia Optima vs. 2020 Kia Forte, as they both offer feature-packed cabins and overwhelmingly affordable configurations. Compare Kia Forte vs. Optima with Suntrup Kia South below to make the right selection for your Mehlville upgrade.
---
Forte vs. Optima: Pricing & Configurations
While both new Optima and new Forte come fully loaded in their base trim with features like Auto Emergency Braking and Lane Departure Warning safety technology, there is a significant difference in the pricing options. For those working with more of a budget, the 2020 Kia Forte may be the ideal option when making this Kia sedan comparison:
Starting Trim Level MSRP
2020 Kia Forte FE: $17,890
2020 Kia Optima LX: $23,390
Highest Trim Level MSRP
2020 Kia Forte GT Manual: $23,090
2020 Kia Optima EX Premium: $30,190
Once you find the features and styles that fit your Fenton commutes and touring, you may be wondering how the rest of the vehicle suits you.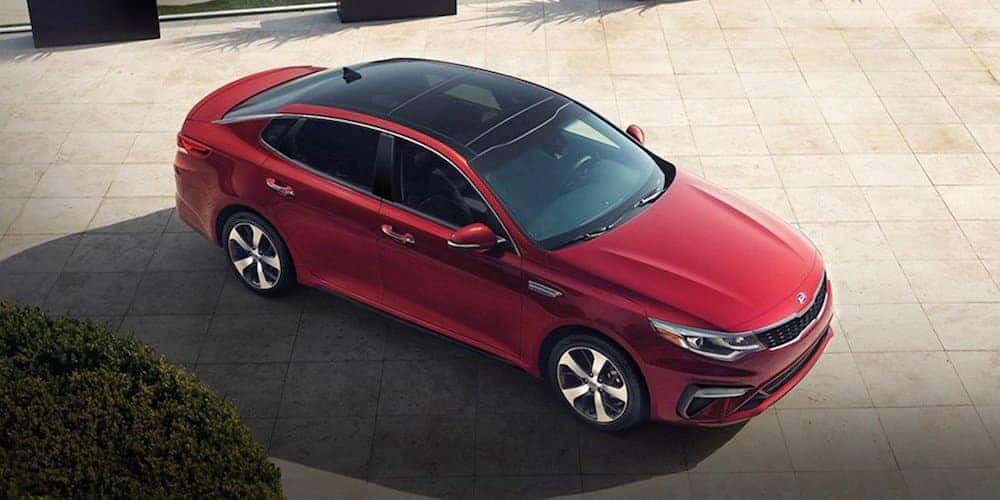 ---
Forte vs. Optima: Dimensions
An even more telling piece of the Kia Optima vs. Forte matchup is the interior space. Both offer ample seating and cargo space, but the difference between the new Kia Optima and Forte resides in part in the passenger volume:
2020 Kia Optima
Front Headroom: 39.8 inches
Front Legroom: 45.5 inches
Seating Capacity: 5 passengers
Cargo Volume: 15.9 cubic feet
2020 Kia Forte
Front Headroom: 38.8 inches
Front Legroom: 42.2 inches
Seating Capacity: 5 passengers
Cargo Volume: 15.3 cubic feet
Compare the Optima vs. K5 when you visit Suntrup Kia South to see how the Optima has improved for 2021.
Forte vs. Optima: Performance
In the Optima vs. Forte performance comparison, the right choice comes down to what best applies to your driving style. While the Optima has higher base horsepower, higher trim levels of the Forte, such as the GT, offer over 200hp. The Forte also achieves better fuel economy. Compare the base performance specs below:
Engine: The Optima has a 2.4L I-4 compared to the Forte's 2.0L I-4
Base Horsepower: The Optima generates 185 hp, while the Forte produces 147 hp
Fuel Economy: The Optima achieves 25 city/35 highway mpg, and the Forte generates 27 city/37 highway mpg
Note that both the Kia Optima comes with an astoundingly efficient hybrid option as well.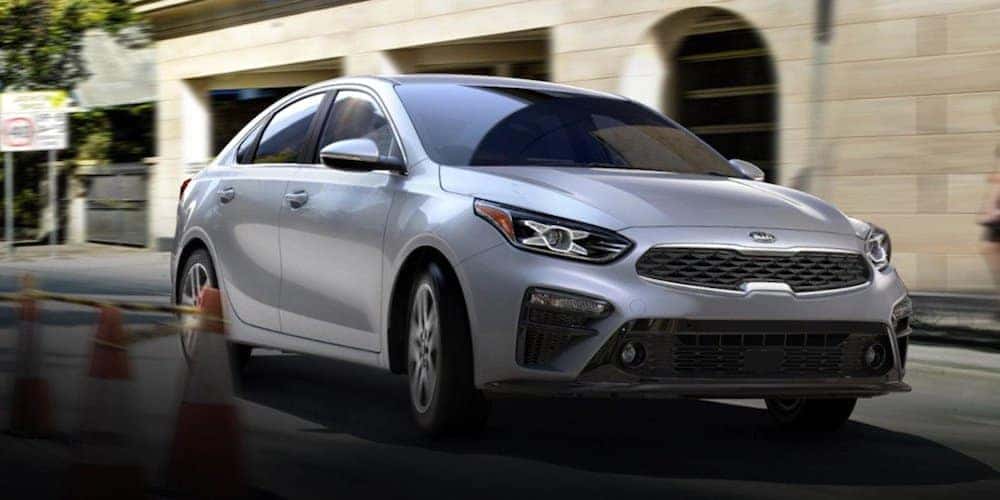 ---
Complete Your Kia Sedan Comparison at Suntrup Kia South
Interested in taking the next step toward your Kia upgrade? Get in touch with the Suntrup Kia South and find the right Kia sedan for you and your budget. You can also take a deeper dive into our St. Louis Kia selection with more of our model comparisons, or start your finance application today!
Explore Our Models
The Kia Sportage SUV has enjoyed a long reputation for quality and reliability in Oakville, which includes sky-high Kia safety ratings. So, how does the 2022 Kia Sportage safety rating compare? While the official 2022 IIHS and NHTSA safety ratings have yet to be released, the newest Sportage shares the same top-notch technology and protective…

The 2022 Kia Stinger is built to impress. Offering two turbocharged engine options and plenty of muscle, the new Kia Stinger rivals even the most expensive competitors. When it comes to style, the Kia Stinger delivers attention-grabbing hues and subtle tones to match your personal aesthetic. When you're ready to upgrade your commute from Oakville…

Are you on the hunt for an SUV that offers refined amenities, efficient specs, and plenty of style? In the new Kia Sportage, you can have all that and more! Along with the aforementioned benefits, opting for this SUV allows you to take advantage of the formidable Kia Sportage towing capabilities. Whether you need to…